About Us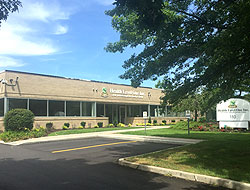 Our Mission:
We strive for excellence in every aspect of analytical testing. We commit to providing precise, reliable and accurate results in a timely and professional manner.
Company Profile:
Health Level One Inc. is ISO/IEC 17025:2017 certified (certificate provided upon request) as well as ISO 9001:2015 certified (Certificate # 111558), click here for ISO certificate.
Having started our operations at the Scientific Technology Center in the Incubator at Stony Brook University, New York, over a period of five years, we have rapidly evolved to a fast growing upcoming organization excelling in the field of analytical testing. With expansion in our scope of testing, we relocated to a new facility in Shirley, New York on January of 2009 where we included a state of the art Microbiology Laboratory in addition to our Chemistry Laboratory.
In the month of June 2011, to keep up with an increased demand in our testing services, we moved to new location in the heart of the Hauppauge Industrial park on Long Island, New York.
On January 2016, Health Level One Inc relocated all its operations to a 22,000 sq ft custom built state of the art Laboratory located at 180 Adams Avenue, Hauppauge, NY where we continue to conduct and provide all our testing services.
We house all required latest analytical equipment's which enables our team of highly skilled, trained and qualified professionals, Technicians, chemists , microbiologists and scientists to provide highly accurate, precise and reliable results using a well-defined set of SOPs. Our board of directors includes distinguished and respected industry professionals with at least ten years of actual clinical experience committed to their work.
Our Clientele has been built on our sheer dedication and commitment to excellence in the field of analytical testing.